Why Outsource Medical Billing
Choosing the right medical billing company is vital to the health and future of your practice. A dedicated and efficient medical billing company can help your practice grow and succeed and can help you feel that your cash flow is steady and secure.
At Superior Medical Billing Solutions, we are dedicated to putting client's needs first-we believe your success is the number-one determining factor in whether or not we succeed. That's why we invest in your future and take the time to ensure your medical billing is done right.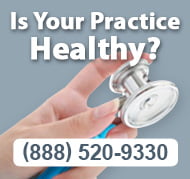 If you want to find out more about us, outsourcing and our medical billing please contact us online or call us directly
Toll Free at 888-520-9330
.
We understand and respect your decision to outsource your medical billing and coding.
Nothing slips through the cracks.
Here are a few reasons our clients have chosen to outsource medical billing services.
We concentrate on medical billing. We do not schedule patients or assist the doctor. We bill for the work that you have performed and our 20 years of experience in medical billing has made us very efficient at it.
We take a business approach to billing and never write off or ignore a difficult or problematic claim. Our experience has taught us what a carrier expects on each claim, which eliminates the need for rebilling the same claim.
We process claims electronically to all carriers that accept electronic submissions. Payers that do not accept electronic submissions will be sent out as paper claims.
Nothing slips through the cracks – follow up is the key to reducing claim denials. Our system generates aging reports by the practice and insurance carrier on a regular basis. We will contact the carrier and request payment date for any claim older than 20 days on average. Our billing system automatically bills secondary carriers when payment or notice is received from the primary carrier.
We customize office encounter forms for your practice.
Billing is never interrupted due to employee vacations or sick days. Your practice will have a dedicated contact person and our staff to assist in entry and follow up.
Billing is processed daily as it is received at our office.
Payment receipts reflect the exact amount deposited in your bank account.
Our staff is always available for patient calls concerning statements and account balances. We see our office as an extension of your office and our staff is available during business hours via phone, fax, and e-mail.
At Superior Medical Billing, we pride ourselves in our personal approach to outsourcing your medical billing. Our staff is large enough to handle a large number of claims per day but small enough to foster a personal connection with each of our clients. As part of our commitment to your success, we will work with you directly to make the right decisions for your practice.
Now is the time to put your practice's financial future in secure hands. Contact us online or call our office Toll Free at 888-520-9330 to learn more about what we can do for your practice.
Superior Medical Billing Solutions
29885 2nd Street, Suite J
Lake Elsinore, CA 92532
Toll Free: 888-520-9330
Phone: 951-674-4790
Business Hours:
Monday - Friday: 7:00am - 3:00pm
Closed Saturday and Sunday