Working with your EMR/EHR – Electronic Medical/Healthcare Records
Superior Medical Billing Solutions has the ability to create a customized billing solution for your practice. We can work within your existing EMR/EHR to process your billing or we can access your EMR/EHR for the information we need to process your billing through our in house billing programs. If you are in need of an EMR/EHR, we can discuss your needs and recommend an EMR/EHR system that is right for you.
Many EMR/EHR programs have the ability to collect the data input by the provider and at the press of a button submit the claims electronically to a clearinghouse. While that may sound easy the problems arise when the claims deny for incorrect coding. Here at Superior Medical Billing Solutions we review every charge to make sure it is the correct CPT code for the service performed.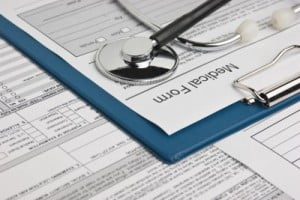 We also make sure that the diagnosis attached to each CPT code is correct for that code. Most providers are not trained to code so that is why you need to have a certified coder review all claims prior to submittal to verify that they are correct.
A major step forward in helping the provider's office to be compliant with changing healthcare rules
The staff at Superior Medical Billing Solutions is certified by the American Academy of Professional Coders (AAPC) as Certified Professional Coders (CPC). This certification means that we are trained to make sure that the CPT and ICD-9 codes are the correct codes for the services and procedures performed by the provider. Each CPC has to continuously train to keep abreast of the numerous changes to the CPT, ICD-9 and HCPCS code sets. We also update our staff on any changes and updates from the different insurance carriers.
Having an EMR/EHR to keep track of your patient's medical record is a major step forward in helping the provider's office to be compliant with changing healthcare rules; combining that with a customized billing process from Superior Medical Billing Solutions will help to ensure that your accounts receivable is kept under control. Contact us Toll Free at 888-520-9330 to see how we can work with you to make your practice more profitable.
Superior Medical Billing Solutions
29885 2nd Street, Suite J
Lake Elsinore, CA 92532
Toll Free: 888-520-9330
Phone: 951-674-4790
Business Hours:
Monday - Friday: 7:00am - 3:00pm
Closed Saturday and Sunday