Medical Billing ICD-10 Implementation
Why the change from ICD-9?
Inpatient hospital coding uses the ICD-9-PCS code set for reimbursement of inpatient charges. There is a need to be able to expand the code set to handle the advances in medical technology so that proper reporting and reimbursement can be realized. Most of the rest of the world has already changed to ICD-10 and the United States needs to be on the same version to standardize medical statistical reporting worldwide.
What is the major difference between ICD-9-CM and ICD-10-CM?
ICD-9-CM, the current version, has about 13,000 codes. ICD-10-CM will expand that code set to approximately 68,000 codes. ICD-9 codes are 3-5 digit numeric codes whereas ICD-10 will be 3-7 digit alphanumeric codes.
Who has to upgrade to ICD-10?
All medical providers, hospitals, insurance carriers and clearinghouses will have to upgrade to ICD-10.
When does ICD-10 implementation begin?
The current implementation date for ICD-10 is October 1, 2015. This means that any date of service beginning October 1, 2015 will have to be billed using the new ICD-10 codes. Any dates of service September 30, 2015 and prior will still be billed out using the old ICD-9 codes.
Why will ICD-10 be an impact to my practice?
The impact to your practice will be financial. Every patient you treat generates a bill to an insurance carrier or to the patient. In order for your claims to be paid by an insurance carrier when ICD-10 is implemented you must be using ICD-10 codes for your diagnosis. If you have not taken the time now to prepare to be ICD-10 compliant you will not be ready for this major change.
What do I need to do now to prepare for the ICD-10 transition?
The first step is to identify the areas in your practice that will be affected by the ICD-10 transition. These would include your EMR (electronic medical record) software, billing software, staff training and education. Speak to your software vendors to make sure that they are preparing for ICD-10 implementation and ask when they plan to be ready to begin testing. Assess the training you and your staff will need to have to brush up on your anatomy to be able to code to the level of specificity that is required by ICD-10.
Superior Medical Billing Solutions is preparing for ICD-10 by educating our billers/coders with refresher courses on anatomy, attending seminars and webinars on ICD-10 and consulting with our software vendors and trading partners to work towards ICD-10 compliance by the October 1, 2015 deadline. We also work with our providers to help guide them toward the right resources for their individual practices needs for EMR, training and compliance. Do not think that because the deadline is late in 2015 that you can wait until mid-2014 to start your transition, learn more about our medical billing services by contacting Superior Medical Billing Solutions today online or by phone Toll Free 888-520-5330 to start the process of ICD-10 training today.
Need more information?
---
Contact us to receive additional benefits.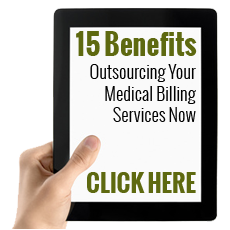 Are you getting paid in a timely manner?
---
Evaluate key components of your medical billing procedures; from examination to receiving insurance claims.
Determine How to Reduce Claim Denials, Identify compliance concerns, Eliminate Payment Delays and Increase Revenue Today by simply calling Toll Free 888-520-9330 and one of our specialists will contact you shortly.
Superior Medical Billing Solutions
29885 2nd Street, Suite J
Lake Elsinore, CA 92532
Toll Free: 888-520-9330
Phone: 951-674-4790
Business Hours:
Monday - Friday: 7:00am - 3:00pm
Closed Saturday and Sunday