Part of our service is a No Cost Medical Billing Consultation
We offer this because in our experience most providers are good at the medical aspect of their practice but are not necessarily versed in the most up-to-date billing and collecting opportunities.
During this Free Medical Billing Consultation we look at the overall financial health of the practice. This is done by assessing the current billing processes and procedures. We evaluate the accounts receivable to determine the average number of days an account is in A/R. This points out to the medical provider the duration of their billing process – from examination to receiving insurance claims, Are you getting paid in a timely manner?
We also review the current follow up procedures to determine if the billing staff is collecting on all accounts. Many medical providers do not send out secondary billing or patient statements. They figure that these are small balances and are not worth the time. When in reality these small balances add up over time and reduce a practices bottom line. Don't let profits simply slip through the cracks!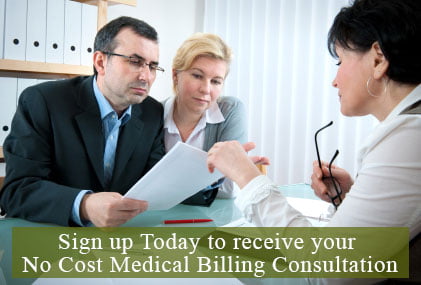 We also offer clients, who sign up for our medical billing services, an extensive chart review audit to determine if their medical documentation is sufficient to justify the charges they bill.
Reduce Claim Denials, Identify Compliance Concerns, Eliminate Payment Delays and Increase Revenue with a No Cost Medical Billing Consultation
As a Registered Medical Manager, (RMM) with 20 years' experience in the medical billing, coding and practice management field, Superior Medical Billing Solutions has the training to assess the entire practice to determine if the practice is compliant with HIPAA regulations, documenting and coding is correct and managed efficiently according to the providers mandates.
Sign up Today to Receive Your No Cost Medical Billing Consultation
Our personalized in house medical billing team coupled with the latest Medisoft software allows us to seamlessly process claims under the most sophisticated and professionally managed healthcare billing environments. We pride ourselves in offering the most personalized outsourced medical billing services available; we have the ability and knowledge to work with your current EMR/EHR system or help you to select the correct EMR/EHR for your practice. We are medical billing specialists with over 20 years of experience in increasing a practice's revenue by:
Reducing days in A/R
Reducing claim denials
Consistent follow up on unpaid claims
Identifying compliancy concerns
Meeting meaningful use goals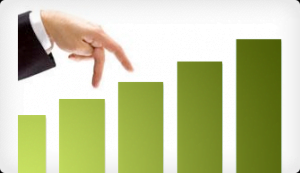 Evaluates key components of your medical billing procedures; from examination to receiving insurance claims.
Are you getting paid in a timely manner?
Are you ready for ICD 10?
Determine How to Reduce Claim Denials, Identify compliance concerns, Eliminate Payment Delays and Increase Revenue Today by simply calling Toll Free 888-520-9330 or e-mail us directly and one of our specialist will contact you shortly.
We have the experience and expertise to service the details and increase your bottom line.
Superior Medical Billing Solutions
29885 2nd Street, Suite J
Lake Elsinore, CA 92532
Toll Free: 888-520-9330
Phone: 951-674-4790
Business Hours:
Monday - Friday: 7:00am - 3:00pm
Closed Saturday and Sunday