About Superior Medical Billing Solutions
Superior Medical Billing Solutions was founded by Marla and Rick Hunt in Lake Elsinore, California, and serves practices across the country. As CEO of the company, Marla is an experienced medical billing expert who has passed the CPC (Certified Professional Coder) and the RMM (Registered Medical Manager) exam. During her 20 years providing medical billing and coding services, Marla has worked with numerous practices like yours, many of whom she has managed for over a decade. Your practice can rely upon our skill and dependability to keep your billing process running smoothly.
The team members at Superior Medical Billing Solutions are thorough and diligent billers who make certain each and every one of your claims is clean and error-free. We check for missing information and coding errors before sending out your claims, to ensure that they are not denied by insurance carriers. After your claims are sent out, we diligently perform follow up on any claims that are not processed in a timely manner.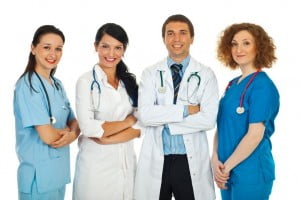 Our staff understands that follow-up is the key to making sure your hard-earned money isn't lost in the paperwork.
Plan for your practice's future by knowing about Superior Medical Billing Solutions and keeping your earnings secure
Provide you with steady and predictable cash flow, so you can plan for your practice's future knowing your earnings are secure. Our focus is on decreasing your practice's expenses while increasing your revenue. We aim to become not just a service to you, but an invaluable extension of your healthcare practice.
Your billing will never be outsourced to off-shore agents; all of our employees work in our office, meaning we have direct control over the quality and correctness of each and every one of your claims. We work with you, your staff, and your patients to maintain a professional environment and keep your practice running smoothly.
Learn more about us, our medical billing services, and about what sets us apart by contacting us online or calling us directly Toll Free at 888-520-9330 for more information.
Superior Medical Billing Solutions
29885 2nd Street, Suite J
Lake Elsinore, CA 92532
Toll Free: 888-520-9330
Phone: 951-674-4790
Business Hours:
Monday - Friday: 7:00am - 3:00pm
Closed Saturday and Sunday