Time to review your ICD-10 implementation
It has been 6 months since the implementation of ICD-10. Now is the time to look back and review how this transition has impacted your practice. You should be able to look at your key performance indicators to analyze the impact on your practice, see the CMS guide Next Steps for Providers Assessment & Maintenance Toolkit.
Quicker payment for your services
Have you had an increase in denials of claims? Have your office processes slowed down due to having to figure out the most specific diagnosis code for your patients? Are you sure you are coding to the highest specificity for each diagnosis?
You may have noticed an increase in claim denials for claims that were billed with ICD-10 codes. Some reasons may be that the carrier's system was not programed to link the ICD-10 code you used to the CPT code you billed. These types of denials have to be followed up on with the carrier to get them to correct their system. There were quite a few of these issues in the beginning, most have been rectified now, but you still need to be reviewing all EOB's to verify that the claim was processed correctly.
Another area that was impacted by the transition to ICD-10 was office processes being slowed down due to taking extra time to code in ICD-10. You need to remember to allow for all classifications in the code set when you pick your most specific code. Depending on your specialty that could include, combination codes in ICD-10 that were stand-alone codes in ICD-9, coding the trimester for obstetrics, laterality for orthopedics and gastroenterology as a few examples. If you are a small family or internal medicine provider you may be able to put together a list of the most commonly used codes for your office to make picking the correct code a bit easier. This will help to speed up the time from patient encounter to getting the claim submitted to the carrier, which translate to quicker payment for your services. Here is a helpful guide from CMS.
CMS had issued notice that for the first year they would be accepting codes that were not coded to the highest specificity as long as the code used was within the same family of codes. That grace period, per se, will come to an end in the next handful of months and you will need to be prepared. You should be reviewing your coding now so that you have a handle on it when CMS/Medicare starts requiring coding to be more accurate. You should be able to put together a list of unspecified codes that you have used and then you should review those codes to figure out the more specific code that should have been used.
If all or any of these areas seem overwhelming to you and your staff, maybe it is time to look for an outside billing service to help you. At Superior Medical Billing Solutions these are some of the areas that we have helped our clients with in the past few months. We are also proud to say that none of our clients saw any significant increase in denials after the transition nor did they have any decrease in their receivables. If you have had any issues, please call us at 888-520-9330 to discuss how we can help you begin your Superior Medical Billing Solution today.
Need more information?
---
Contact us to receive additional benefits.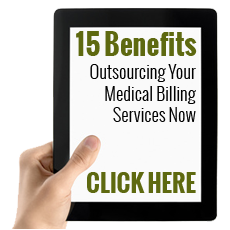 Are you getting paid in a timely manner?
---
Evaluate key components of your medical billing procedures; from examination to receiving insurance claims.
Determine How to Reduce Claim Denials, Identify compliance concerns, Eliminate Payment Delays and Increase Revenue Today by simply calling Toll Free 888-520-9330 and one of our specialists will contact you shortly.
Superior Medical Billing Solutions
29885 2nd Street, Suite J
Lake Elsinore, CA 92532
Toll Free: 888-520-9330
Phone: 951-674-4790
Business Hours:
Monday - Friday: 7:00am - 3:00pm
Closed Saturday and Sunday