Medical Billing Services with Certified Medical Billing Coders
Superior Medical Billing Solutions has AAPC Certified Professional Coders (CPC) on staff. Holding the CPC credential means that you have completed the rigorous examination given by the AAPC to show proficiency in ICD-9, CPT and HCPCS Level II coding and that you have at least two years experience in real world of medical coding. In order to keep the CPC credential up to date, each coder must complete 36 Continuing Education Unit's (CEU) every two years.
Having a certified coder assign your CPT and ICD-9 codes to your services assures that the codes used are accurate for the services and procedures performed in your office.
Missed codes mean missed revenue.
Even if your office has a superbill that they use to code for their services, having a certified coder review the codes that are marked is another way to ensure that you are coding and billing correctly. Many times a coder/biller will see where codes were missed by the office. Missed codes mean missed revenue for your practice.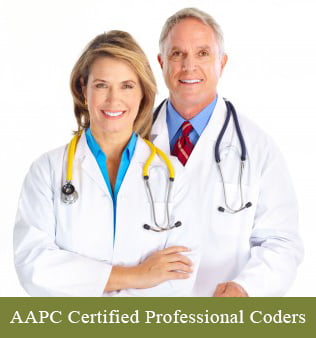 Don't leave the coding of your services to someone who is not certified to handle medical coding. Give Superior Medical Billing Solutions a call to find out how our Certified Professional Coders can help your practice to be compliant with medical coding policies.
Superior Medical Billing Solutions
29885 2nd Street, Suite J
Lake Elsinore, CA 92532
Toll Free: 888-520-9330
Phone: 951-674-4790
Business Hours:
Monday - Friday: 7:00am - 3:00pm
Closed Saturday and Sunday