Medical Billing and ANSI 5010 Timelines
Has your practice transitioned to versions 5010 and D.0? With the latest changes to medical billing and coding standards and guidelines, it's important to put your trust in a medical billing company that can deliver efficient, quick, and correct claim processing which complies with the new standards. Even though the deadline for 5010 compliance was moved to July 1, 2012, Superior Medical Billing has passed our testing of 5010 transactions and is now fully compliant and submitting in 5010 format without any issues.
At Superior Medical Billing Solutions, we specialize in the most current medical billing services so you don't have to, as our experienced staff is ready to make sure your practice can adapt to the ANSI 5010 changes and D.0 transition with ease.
January 1, 2011
Payers and providers should have begun external testing of Version 5010 for electronic claims
CMS has begun accepting Version 5010 claims
Version 4010 claims continue to be accepted
December 31, 2011
External testing of Version 5010 for electronic claims must be complete to achieve Level II Version 5010 compliance
July 1, 2012
All electronic claims must use Version 5010
Version 4010 claims are no longer accepted
October 1, 2015
Claims for services provided on or after this date must use ICD-10 codes for medical diagnosis and inpatient procedures, CPT codes will continue to be used for outpatient services
You can learn more about the ANSI 5010 changes and D.0 transition below, or you can download the full size ANSI 5010 and D.0 Transition Basics Informational Fact Sheet for more information.
If you want to know more about how we can help you stay up-to-date while maintaining a steady cash flow for your practice, you can contact us online or call us Toll Free at 888-520-9330 for more information.
Need more information?
---
Contact us to receive additional benefits.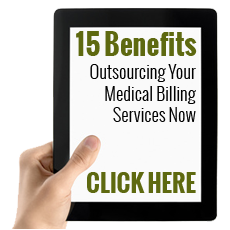 Are you getting paid in a timely manner?
---
Evaluate key components of your medical billing procedures; from examination to receiving insurance claims.
Determine How to Reduce Claim Denials, Identify compliance concerns, Eliminate Payment Delays and Increase Revenue Today by simply calling Toll Free 888-520-9330 and one of our specialists will contact you shortly.
Superior Medical Billing Solutions
29885 2nd Street, Suite J
Lake Elsinore, CA 92532
Toll Free: 888-520-9330
Phone: 951-674-4790
Business Hours:
Monday - Friday: 7:00am - 3:00pm
Closed Saturday and Sunday